SonReal – Varsity Theater 07/21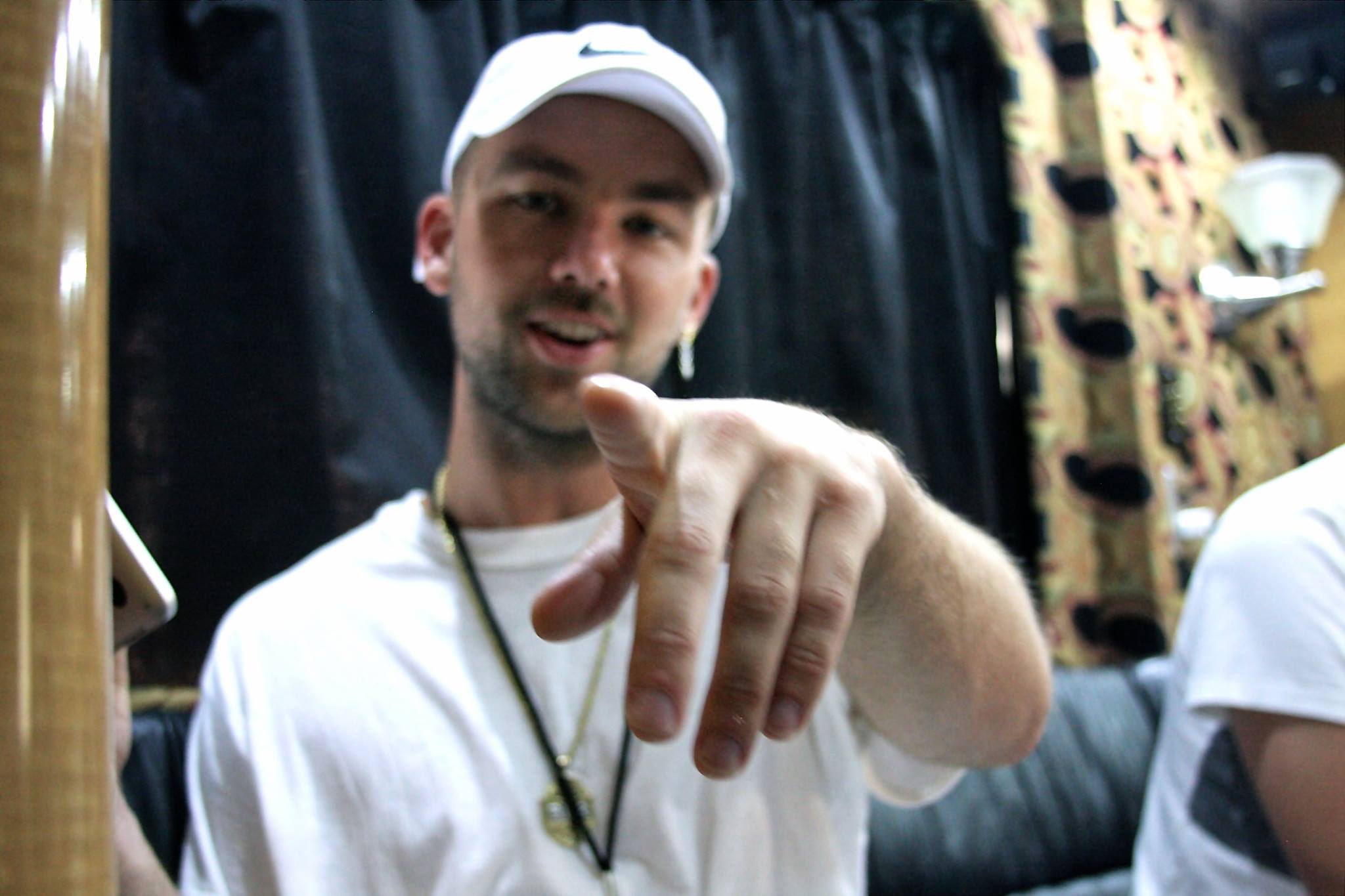 A SonReal Experience
By: Elli Dubanoski
Only twenty-four hours earlier, SonReal had narrowly escaped serious injury or death after his tour bus blew a front tire, went airborne off-road, and landed three hundred meters into a Nebraska cornfield. But by the evening of July 21st, he had swapped out his totaled tour bus and was parked a block away from the Varsity Theater in Dinkytown.

All five of us, music writers and photographers, crammed in the back of the tour bus on a rounded couch to listen to SonReal's soon-to-be-released EP, The Name. It was only five songs long and two of the tracks, "Can I Get A Witness" and "Soho", had already been released and well received, especially in his home country of Canada.
Although I admit his previous music had failed to keep my attention for more than a couple plays, I was very impressed by the work on his new EP. The first track he played, "No Warm Up", was upbeat, majorly genre crossing, and hard not to tap your foot to. According to SonReal, this song makes concert crowds get pretty out of hand.
The second song he played, "All I Got", was impressive because it was a stripped down, acoustic song that exemplified his singing capabilities. SonReal claimed this to be his favorite but the hardest track on his EP to write because "everything about love has already been said". Interestingly, Rahki, a producer of Kendrick Lamar who worked on "Institutionalized" and "i" for To Pimp A Butterfly, produced the track. Also, the fact that this track was partially inspired by Marvin Gaye's "Sexual Healing" was admittedly a selling point for me.
The last track SonReal played for us was called "Hot Air Balloon". Also produced by Rahki, it surprisingly samples part of the Full House theme song. It was during this song that SonReal stated that his "music now is semi-genreless" and I couldn't agree more.
I can say that everyone who was in the back of that tour bus really seemed to enjoy the music that SonReal presented to us. I found myself surprised by how much SonReal has grown and become, in his words, more of a "commercialized" musician. He stated that although his music has changed quite a bit, he is confident this transition would continue to keep the interest of his fans while earning him new ones. I definitely find myself intrigued by what he will create next.
Photo cred: Gena Berendt
---
---