Hippo Campus – University of St. Thomas 10/01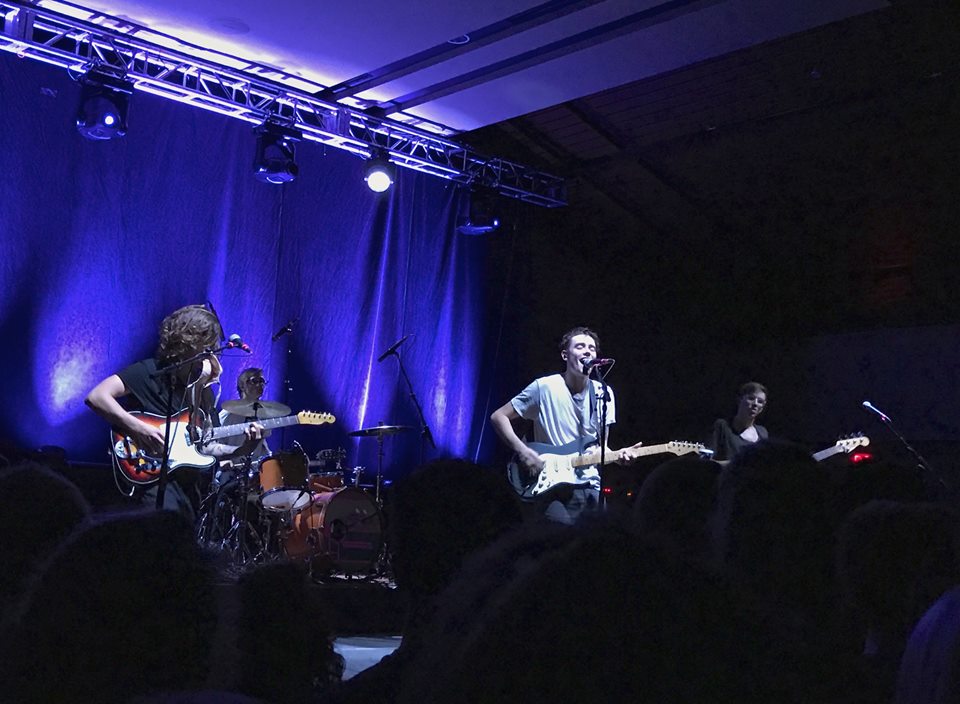 Hippo Campus at UST: A Modern-day Miracle
By: Elli Dubanoski
On October 1st, Hippo Campus graced UST with their presence. It would be beyond fair to say that my expectations were high, yet somehow Hippo Campus met them all. Their palpable high energy and catchy songs made the floor shake enough to cause concern. The whole crowd was immediately and continuously engaged, hanging on to every upbeat note that was played.
The entire concert, put together by STAR, was a perfect exemplification of UST values. Halfway through, a female student threw her bra onto the stage where Hippo Campus' Nathan then put it on, before later draping it over his microphone for the remainder of the concert. The crowd of students responded with loud cheers when lead singer, Jake, introduced one of their new songs by saying, "It's about alcohol." Also, shout-out to the kid who crowd-surfed.
The band performed all their older hits and played plenty of new material before ultimately closing the night with their song "Violet". Even when the band left the stage, students refused to disburse and continued yelling for an encore until the lights went out. Hippo Campus' performance is easily one of the best things to happen to UST and will be difficult to top at next year's Homecoming concert.
Photo credit: Grace Lomauro
---
---