Run the Jewels – "Run the Jewels 3"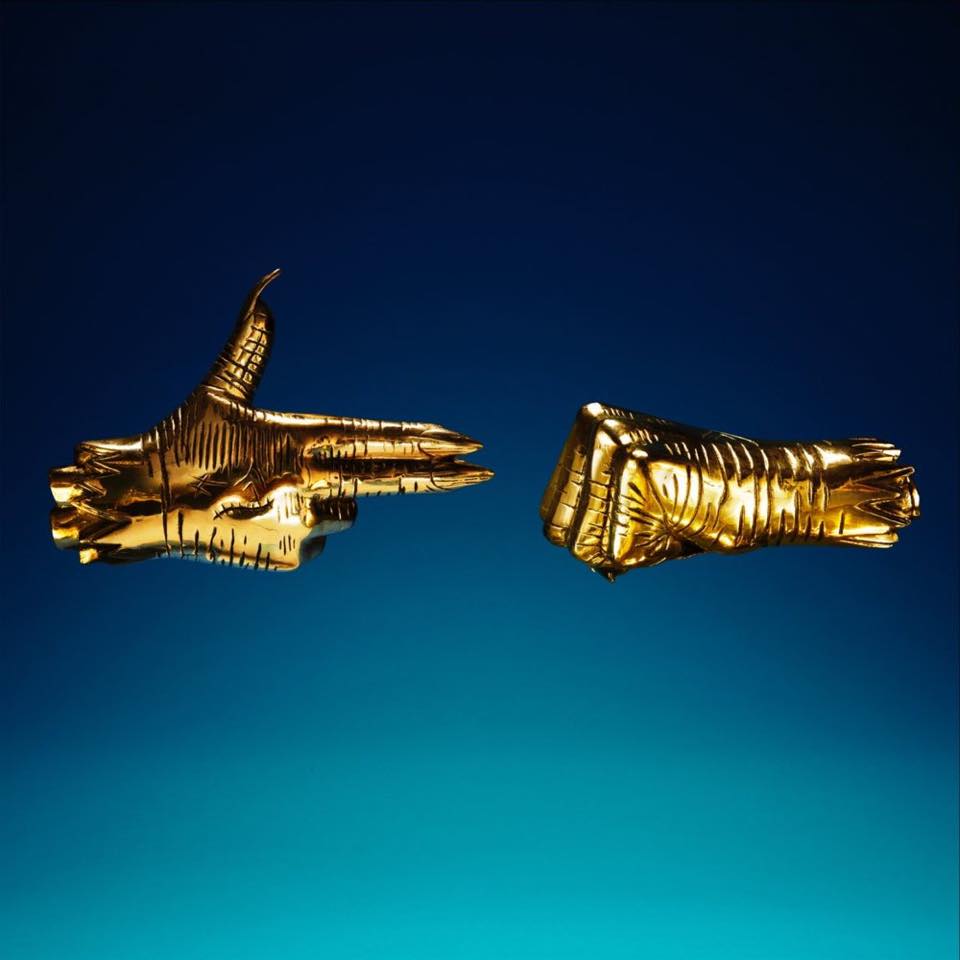 By: Sam Schultz
"I hope, I hope with the highest of hopes, that I never have to go back to the trap, and my days with dealing with dope" I hope you don't have to either Killer Mike…because your music has me grooving more than the grooviest man that ever lived. This is the opening line in the intro track from RTJ3 titled 'Down'. The slow build up this song brings is incredible. One of my personal favorites from the album, this song makes me feel like skydiving out of a plane, parachuting down to the love of my life and proposing. It leaves the listener with a thought like…holy sh*t, this album is about to be lit.
'Legend Has It' is this album's head banger for sure. The beat is aggressive and the production is magnificent. Killer Mike and EL-P trade off verses and during the chorus a glorious "Wooooo" can be heard. Honestly it makes me feel like I just beat my elementary school arch rival in a game of 4 square.
Listen to to 'Hey Kids' because Killer Mike tears up the establishment and Danny Brown is featured.
'Stay Gold' is another aggressive song with an amazing electronic beat. The rap is pure and reminiscent of old school flavor. Stay gold everyone.
'Don't Get Captured' is the rallying cry for those of us who want to keep the revolution going. Verses of White,corrupt politicians who want to shut down any possibility of change ring through the song. Keep fighting, just don't get caught.
'Thieves' might be the most political and moving song on the album. It talks about the view society has about riots for social causes. All rioters being labeled as thugs, uneducated, and specifically in this song.."thieves," this song spins that view and blames those looking on as the thieves. From police unjustly taking innocent lives to CNN reporters not understanding the implications of their words. This song shares the voices of the oppressed who continue to fight for their equality. Words from Martin Luther King make up the outro…"I think America must see, riots do not develop out of thin air. Certain conditions continue to exist in our society, which must be condemned as vigorously as we condemn riots, and the final analysis is a riot is the language of the unheard" Think about that White America…think about that.
'Panther Like a Panther' it's freaking lit. The beat is insane so get ready to dance.
'A Report to the Shareholders/Kill Your Masters' is the last song of the album. It details Killer Mike's frustrations with the injustices that continue to plague Black people and the group's frustration as a whole with the events of recent times(seems to point to the past election season) One verse has Killer Mike relaying that when RTJ was started it was all fun and there wasn't necessarily a purpose. At this point RTJ has a bigger purpose.
Run The Jewels brought an insane amount of energy to RTJ3. Throughout the album I was so hyped up that I felt like I could do anything I set my mind too. Seriously..it felt like I just downed 10 Red Bull's. And I think that's part of what RTJ is doing with this album. They want people to hear about our country's issues, and injustices, and simple everyday life problems too! But they also want us to act on them and do something about it! This album is a party starter and political dialogue all in one and I absolutely love it. Each song's beat transfers into the next so seamlessly that the whole album sounds like one continuous song. With Run The Jewels 3, the same energy from previous albums was brought, if not more, but deeper messages were brought too, which leaves me to say that RTJ3 is the best album yet from this dynamic duo. Do yourself a favor and listen to this album.
---
---