Hippo Campus – "landmark"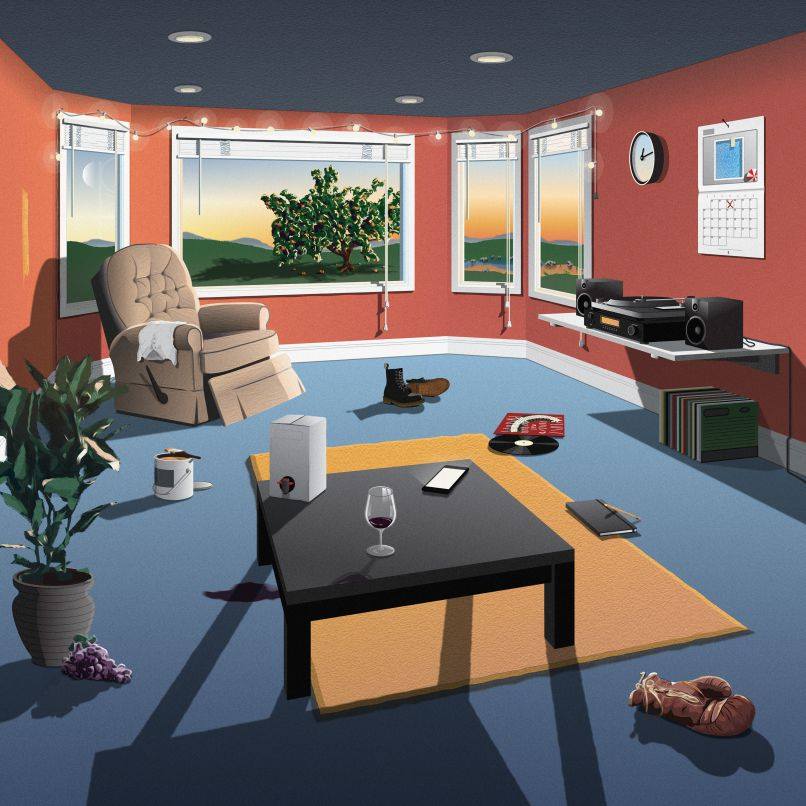 By: Matthew Jadlowski
Hippo Campus' debut album landmark is set to be released February 24. However, on Sunday, February 12, at The Electric Fetus in Minneapolis, the band had an in-store show and signing for the release of their album's exclusive blue vinyl.
The record opens with the ethereal "sun veins." The short song draws the listener into the newly developed sound of the band, and transitions into the familiar "way it goes." Side A includes songs like "epitaph," featuring vibrant synth sounds and vocal alterations, which seem to be influenced by Bon Iver while still maintaining the classic Hippo youthfulness as the song gains momentum; and "western kids," which has the upbeat, fun summer feeling of past favorites like "Sophie So", and a song structure that is also reflective of those on past EP, Bashful Creatures. The positive energy of this song seems to look to the band's bright future by mentioning the love of their transition "from the 'burbs to the streets."
Side B of the vinyl opens with singer Jake Luppen's smooth falsetto on "poems" which transitions into a beautiful instrumental and later adds a powerful vocal with heavy guitar. This dynamic song introduces the both more somber, and up-beat pop rock sound of Side B which includes already released tracks "monsoon" and "boyish." The vibrant lyrics and steady drums of "vacation" tell a story of struggle and mystery of finding one's self cloaked in a dreamlike, but positive sound. "interlude" then offers a pause in the album that includes deep drums as well as brass by DeCarlo Jackson, with an overall feel of freedom and passion that sounds much more like an old Edward Sharpe song. The album concludes with "buttercup" which has all the elements of any favorite Hippo song; upbeat and robust guitar riffs, a rhythm that can be danced to, and passionate lyrics and vocals which eventually lead up to a powerful yell of "I'll be fine, I'm alright, it's my body/gonna stick to my guns like you taught me."
The album overall has a new and polished sound compared to past EPs. The lyrics are deeply poetic and the music is both nostalgic and hopeful for the future. Though the band has grown and matured a lot since Bashful and South, the songs are all authentically and distinctly Hippo Campus. landmark is available everywhere February 24. The band kicks off a spring tour in support of the album on February 15.
---
---