We bring a community to campus via airwaves. We bring the beats to headphones and the rhythm to your step. We bring songs you've never heard and classics you never get sick of hearing. We bring culture that isn't defined by a genre. We bring music download junkies together and DJ's that pull tracks apart. We bring an audience to the opinionated. We bring music to your down time without monetizing your time. We bring a listening experience that is free from interruption. We bring the faceless voices of loud musicians and even louder personalities. We bring everything from social justice to sports. We bring you live stream sounds studying abroad or studying in the library.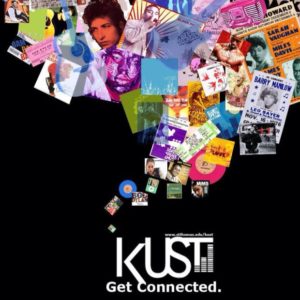 We are college radio. We bring the noise you want to hear.
We are KUST Campus Radio Station.
Listen. Join. Bring the Noise.
#KUSTBringTheNoise